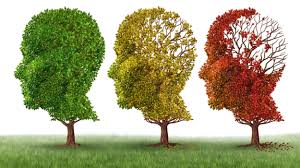 If you are applying for benefits or receiving benefits from Social Security, you can now choose up to three advance designate representative payees.
If your circumstances become that you are unable to manage the payments yourself, a representative payee would be able to manage your account for you.  The representative can be an individual or an organization.  If you haven't taken advantage of this step and you have a need for help in the future, a representative will be appointed for you.
As long as you are a capable adult or an emancipated minor, you can use this new Social Security tool to designate a rep on your account.  By taking advantage of this step, you have the opportunity to chose someone whom you trust to look after your best interests if it should become necessary.
It is very easy to accomplish.  Just log into www.ssa.gov and follow the steps to create an account or sign into the account you have previously created.  Remember your user name and password and keep that info in a safe place.   You can also stop in a Social Security office, call or mail your request.
While visiting your Social Security account, it's a good idea to look over the contributions you have made through the years.  Mistakes can and, sometimes, do happen in the reporting and recording.  Better to fix any possible errors now.
Your representative doesn't have power of attorney and won't be able to immediately control your account.  You can make changes to your designate and once you have chosen your rep and registered your choice, the SSA will notify you yearly of your designated representative.  The notification will act as a reminder, in case future circumstances may warrant a change.
This is not an issue that is easy to face; getting older, being incapacitated, our future as we age…but taking the time to make sure your future is in safe, trust-worthy hands could make all the difference in your future world.