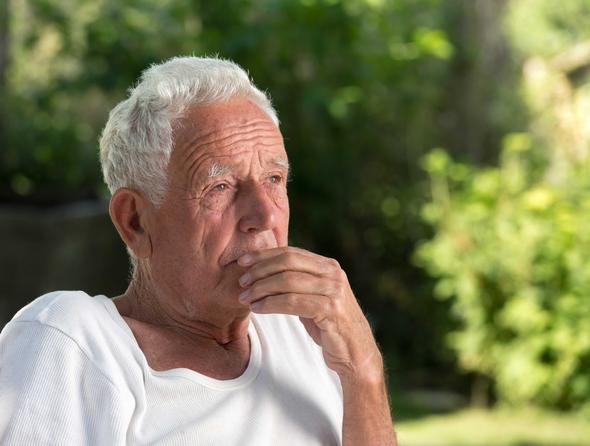 It's a time of reorganizing in the Toth house.  My wife passed away recently and the realization hit me of how difficult a time this can be for the spouse left behind.  There are so many issues that need attention; least of which are finances and investments.  My mind has been so muddled at the loss of my closest friend and confidant that I realize how my clients did or will feel when they face the same circumstances.  So, I thought this would be an appropriate time to talk about the missteps that could possibly occur during these difficult times and how we can become a victim of bad or rashly made decisions.
At this time you don't want to make any hasty or emotional decisions.  Changes made prematurely to finances can create tax consequences.  Another big decision is selling the family home; it's too big or empty for one and holds too many memories.  You really should give yourself a year to make this choice, when you, perhaps, will be thinking more logically. If you can't think logically, find those that can think logically for you.
You will probably receive all types of suggestions and advice from well-meaning friends and relatives.  But, you will need to understand that their situation may not reflect yours.  Are they qualified to give advice on the subject?  Are they aware of tax rules?  You can always be a gracious friend and realize, while being well-intentioned, their suggestions probably aren't a good fit for you.  Consulting someone knowledgeable with diligent expertise needed in such circumstances is a service I am happy to supply to my clients.  Or do your own research through referrals, checking credentials and interviewing a professional may ensure they are the right fit.
A financial advisor could be instrumental to help during the immediate future with forms. These may include survivor benefits, pensions, retirement funds, and any military benefits, etc.  Some items you may have overlooked or forgotten to deal with may arrive in the mail.
Depending on which spouse handled the expenses during the previous years, the other spouse could be left unaware of the household budget and funds needed to cover monthly bills.  Speaking with someone to plan out your financial future so you don't spend beyond your needs is crucial.  You may want to build a budget to cover income and expenses so that you can cushion for any unplanned costs.  When properly addressed, your budget should allow you to live in the manner you were accustomed.
Then there's the issue of insurance; depending on your age and need.  Do you know what insurance you currently own?  Is it appropriate for your needs?  Do you qualify for COBRA or Medicare/Medicaid?  Having the right health insurance and/or a long term care policy is definitely something to address.  
Do you have a legacy plan?  In terms of the future, make sure there is a plan in place for your own family members or survivors at the time of mortality so there is less weight and less difficulty for them.  Finally, review your Will, Power of Attorney, Health Care Advanced Directives, funeral arrangements, and a Love Letter.  Preplanning on your part, while not the most enjoyable task, will be most appreciated by those left behind.  Facing these issues is a challenge head-on; during a time of grieving, it's daunting. 
Hope these thoughts will help and ease you through a trying time of readjustment.