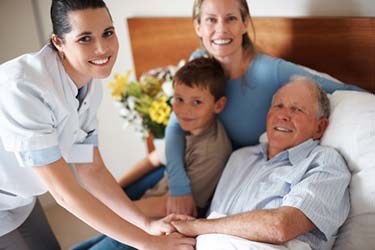 Life is one decision after another considering small, medium and large goals.  It would appear that we could divide them in half - good decisions vs bad decisions.  The benefit of a good decision is a general feeling of satisfaction.  But perhaps I'm beating around the bush; and it is a big bush.  The question of healthcare throughout life falls on a continuum of good to bad.
Let me explain.  While I'm not a gerontologist or a doctor of any sort, I do fall into the category of older (The picture you see of me on the web landing page is about 20 years old, and while I'm still beamish, I'm not a boy.).  Daily I experience my aging along that continuum from good to bad.  I expect that will continue until it does not.
Studies and research has shown that all it takes is one or two health altering events, assuming no chronic conditions prior to those events, to lay you low.   There are many risks as we age; longevity, inflation, interest rates, infirmity, not necessarily in that order.  Each of these risks carry a cost. 
I started off by asking, why do we make bad decisions?  I don't think anybody wakes up, puts their feet on the floor and decides to make a bad decision that day.  I'm not talking about mistakes, which is basically just an accident.  Accidents more or less happen. We all know that some of healthcare is inexpensive, some is expensive and the rest is catastrophic.  Long term care falls into the last category.  We always think the statistics don't apply to us.  Unfortunately, the facts suggest something quite different and while we all hope we can age at home like a fine wine and be enjoyed, in the end more often than occasionally that wine turns to vinegar. 
Long term care is relatively pricey.  Even policies purchased a decade ago have become costly to the holders. Simply put, we are living longer.  Hence the benefit allowances exceed the policy coverages; then the difference is provided by the insurer, which in turn is passed on in higher premiums to the insurance pool – us – Joe/Jane Public.
There are no government benefits for long term care insurance. (I misspoke, there's delimited coverage through Medicare; beyond that there is nothing.)  So, what is the decision we all have to make?  The first option is self-insurance; cast your fate to the wind and hope for the best.  The second option is a combination of self-insurance and policy protection.  The third option is … why do we make bad decisions?
Tune in to Regarding Your Money WNPV 1440AM on Tuesday, March 5 at 11:00 a.m. to hear my guest speak about Long Term Care.