Financial Advisement • Retirement Strategizing • Tax Planning 
• Investment Policy Management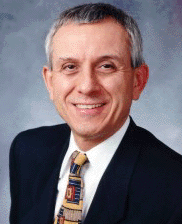 Essential Support Plus Hand-Crafted Strategies
George Toth, CFP CIMC AIF
Welcome to Chestnut Investment Advisory!  We provide this site to help you gain a better understanding of the financial concepts behind investing, retirement, estate planning, and wealth preservation. Here you'll find a full spectrum of information in the form of newsletter articles, calculators, and research reports regarding your money and investments.
It is our hope that your visit will help you understand the opportunities, and potential rewards, that are available when you take a proactive approach to your INDIVIDUAL financial situation. Because everyone's is different. This uniqueness is why you need help navigating the oftentimes confusing financial pathways through the various stages of your life. It is so important  that we help you see the value of working with credentialed consultants to attain your financial (and life) goals. We're here to aid you in educating yourself about the tried-and-true and the innovative investment and financial options that are available to you. Chestnut Investment Advisory offers all of this as well as the related risk management services.
This Web site is fast and easy to navigate for market performance data. Just hover over the categories above or below, such as 'About Us.' We hope you take advantage of this resource and visit us often. Be sure to add our site to your list of favorites in your browser. We frequently update our information, and we wouldn't want you to miss any developments regarding your money and investments. You can also use the 'Contact Us' form to request that we send more information or add you to our newsletter mailing list.
We look forward to hearing from you, and wish you a great financial day!