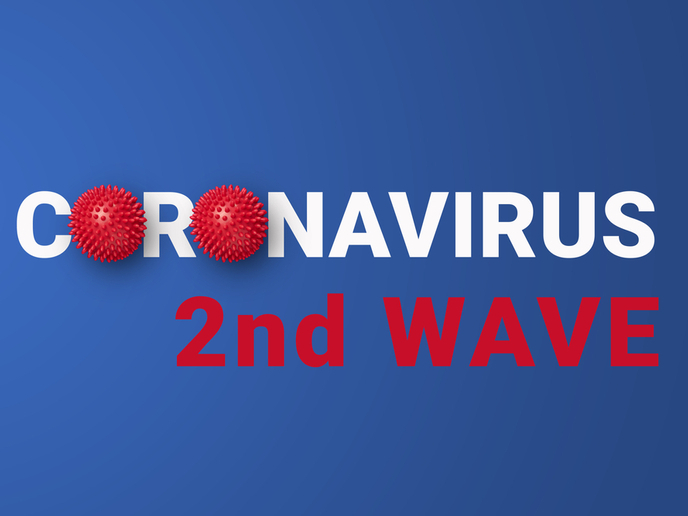 We were warned.  It wasn't a political ploy.  It looks like the second wave of coronavirus is here and the numbers are higher than the first outbreak earlier in the year.  Many travel restrictions are in place and quarantines are in effect.  It is recommended to stay the course; frequent hand washing, mask wearing and limiting your time in public, with the 6 foot distancing rule.
This second round of restrictions will cause further financial trouble for many, especially hurting the livelihoods of those impacted during the first round.  Here are some ideas to help you weather the storm:
Have an emergency fund – According to the Bureau of Economic Analysis, it is recommended to put aside 33% of your disposable income.  If you still have an emergency fund, try to continue your contributions into an account with a high-yield.
Watch Your Credit Score – If your finances are already at risk, you made need to take out a personal loan to help make ends meet.  The better your credit score, the better the rate you can get on a loan.
Control Credit Card Debt – Credit card interest rates are ridiculously high compared to interest rates.  If you are unable to make even your minimum payments, it will affect your credit score.  If you have the means, try to make payments higher than the minimum required and avoid late fees.  If you have a good credit score, try to reduce your balances with a debt consolidation loan at a lower interest rate.  Try calling your credit card companies to see if they are offering any type of assistance during the pandemic.
Budget, Budget, Budget - It could be eye-opening to track where all the dollars are going monthly.  Create a spreadsheet.  It will help you determine what is nonessential from what is necessary.  And maybe some of the costs for items on the list can be renegotiated.  When was the last time you took a good look at your home and car insurance?
Update Your Resume – If you are looking for work or unemployed, check out job listings regularly.  Have your up-to-date resume ready to send to potential employers and upload on web sites like LinkedIn.
Part-Time Work – Do you have a talent you could use to freelance?  Check out the freelance marketplaces.  A lot can be done from the comfort of your own home.  This will help build your resume and expand your network, which in turn will help you gain full-time employment.
Health Insurance – Are you and your family covered?  With so many being furloughed or losing their jobs, many have seen their healthcare coverage lapsed also.  Families USA has estimated that the pandemic cut 5.4 million people from coverage.  Put in the time to shop for a new policy.  Yes, it may be expensive but unplanned medical expenses will probably run higher than the premiums.  Shopping online can help you find coverage in minutes.
Shopping Online Has Perks - Déjà vu?  The second wave of lockdowns is closing many stores. Here again, online shopping will be helpful.  In a matter of minutes you can find what you need, shop for a good price, find coupons and have it delivered – for free!  Even though the store might not be open for customers, you can still order and have your items brought out to your car.   Remember, small businesses are hurting too.  With the holidays coming up, you can purchase your presents and have them sent directly to the recipient.  Many online companies offer good return policies if the gift doesn't fit.
Retirement Plan in Limbo? – Your 401k, IRA and/or Roth probably took a hit early on during the pandemic.  You can get it back on track.  Consider talking to a Certified Financial Planner.  I am available for a complimentary preliminary discussion at Chestnut Investment Advisory. Check out the web site www.regardingyourmoney.com  We are scheduling phone call appointments at this point.  Call Ellen for your appointment at 215.836.4880.  It may be more affordable than you realized, especially when creating your unique roadmap taking into consideration your specific needs, goals and risk tolerance.
#pandemicfinances #budget #investments #covid