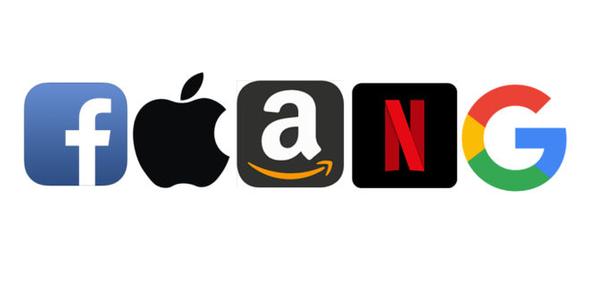 Have you heard the term FAANG mentioned in the financial news?  Do you know what was being referenced?  FAANG is an acronym for five American technology stocks that are among the largest, best-performing companies in the world.  As of January 2020, these five companies had a market capitalization of over $4.1 trillion.  Are they in a bubble or are they well managed?  They trade on NASDAQ and are included in the S & P 500.
Do you think you know the names of those five companies?  See how close you came to naming them: F – facebook, A – amazon, A – apple (a is for apple, that's an easy one!), N – Netflix, and G – google, which is now known as alphabet.  Many influential investors have made purchases in these stocks because they recognize their possible growth potential, strength, and momentum in today's market. 
FAANG companies have prospered from their strong financial operation.  There were predictions that one of the things that we, Americans, weren't prepared for was a global health threat.  And here we are!  One of those people was Bill Gates.  (There is also the acronym FAMG which included Microsoft.)  Is that an amazingly lucky guess or just intelligent insight?  Think about it.  In this COVID-19 pandemic quarantine situation:  people are online (Apple, Alphabet/Google), shopping online (Amazon), communicating online (Facebook) and home watching television (Netflix).
 The possible downside is market volatility.  If one or more of these influential stocks dips, it can take a big chunk of the market with it just due to its size and the abovementioned market momentum.
**PAST PERFORMANCE IS NOT A GUARANTEE OF FUTURE RESULTS.
You aren't expected to know all the variables in the financial world.  But working with a trusted financial advisor, a fiduciary, will help guide you through the ins and outs, ups and downs, and all the acronyms.  He will assess your personal situation and goals, and customize a portfolio suited to your comfort and risk level.  Call us to set-up a complimentary initial consultation.  Check our website; we are a small personable company.  We know our clients and are pleased to guide them in the right financial direction.  We will be happy to take your calls and answer any questions.
              We are Chestnut Investment Advisory in Erdenheim,
                             George Toth CFP, CIMC, AIF
                  www.regardingyourmoney.com   215.836.4880