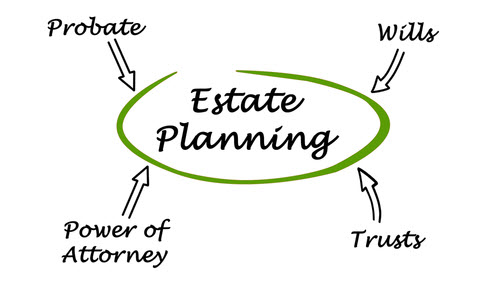 Have you wondered which might be more appropriate for you; a #Will or a #Revocable Living Trust?  Here are some of the advantages and disadvantages of each.
WILL PROS:
A Will appoints your executor and lists your beneficiaries.

In a Will, your investments/assets can remain titled in your name.

A Will designates how your assets are to be distributed.

A Will is less expensive than a Trust and can be easily set up.

If minor children are involved, a Will appoints a guardian.
WILL CONS:
There are #probate fees.  In PA the fees range between $200 to $1,000 depending on the size of the estate.  However, PA probate, compared to other states, is normally easier.

Since everything needs to be court approved, it can be a long drawn out procedure.

There is a lack a privacy with a Will.  A Will is submitted to the Register of Wills in the proper county.  Anyone can submit a request to the Register of Wills to see a copy.
TRUST PROS:
A Trust will protect your heirs for creditors, particularly any divorcing spouses.

A Trust can carry your assets through the generations because it directs when and how your beneficiaries will receive their inheritance.

A Trust is private; it is not a public document.

At the time of death, the designated successor trustee receives full control over the Trust to distribute the estate as set forth in the Trust.

Trusts can accomplish a specific purpose; for a relative's education, to a favorite charity or to guard against an heir's reckless spending.
TRUST CONS:
A Trust is more expensive that a Will.

Assets in the Trust need to be retitled to conform to the name of the Trust.

A Trust is tedious to create, taking both more time and effort.

Guardians cannot be appointed in a Trust.
This is an important subject and the above is by no means a comprehensive list of all that is available to you in either a Will or a Trust.  Speaking to an experienced Wills and Trust attorney is more than likely an essential step to take in this process.