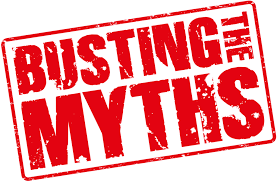 MYTH #3:  ANNUITIES BENEFIT THE INSURANCE COMPANY, NOT THE INVESTOR.
FACT:  ANNUITIES MAY BENEFIT BOTH.
Of course, the insurance company expects to make a profit.  Though, usually, when the company is making money, the investor will be making money too.
An annuity is designed to lessen risk.  To protect your risks while driving, you purchase auto insurance.  An annuity may help to ease the risk of investing and help stretch your funds to last through your lifetime.  It promises the hope of having reliable income no matter the condition of the market.  Some annuities can be designed to fit your comfort level and balance the downside or "floor" against the upside or maximum gain.
In purchasing an annuity, you will have to decide your needs; do you want to leave a legacy, will you need income during your retirement, or would you like to accumulate savings toward your retirement.  To build savings or grow a legacy, a deferred annuity is the way to go.  If you are going to need the income, you should look into an immediate annuity.  A trusted advisor can be instrumental in guiding you to the right product because some annuities can offer both of the abovementioned benefits.  He or she will assess your portfolio and help you to understand your needs per your hoped-for standard of living and risk tolerance in order to reach your retirement goals.
MYTH #4  THE INSURANCE KEEPS MY MONEY AFTER I DIE.
FACT:  BENEFICIARIES MAY RECEIVE BENEFITS AFTER YOU'RE GONE.
There are annuities called "life only" immediate annuities that are structured in such a way that they may not offer beneficiary benefits.  But there are others in which you can add benefits for beneficiaries should you die prematurely.  This is another area where your financial advisor will be able to help you select among the different types of annuities and how they function.
MYTH #5 INHERITED FUNDS FROM ANNUITIES ARE SUBJECT TO DOUBLE TAXATION.
FACT:  ESTATE TAXES DON'T APPLY TO MOST AMERICANS
Today there are 6 states with inheritance tax; Iowa, Kentucky, Maryland, Nebraska, New Jersey and Pennsylvania.  Another area where a professional can guide you.
MYTH #6  I CAN RELY ON OTHER INVESTMENT WITHDRAWALS AND DON'T NEED AN ANNUITY.
FACT:  AN ANNUITY MAY PROTECT YOU WHEN OTHER INVESTMENTS FAIL TO PERFORM.
The purchase of an annuity may help to "balance" your financial portfolio.  Particularly if your investments don't perform as expected or the market hits a slump or downturn.  Market volatility is a real concern and as retirement age approaches your investments could be at risk to a market downturn just when you need them to be more consistent.  The right annuity may be able to bridge the gap.
Not everyone has the availability to contribute to a 401(k) plan, and of those who do, only 41% use this advantage. 

You can't depend on Social Security to replace your income.  The statistics are that only 40% of the average income will be covered.

Then there's the "retirement income gap".  Healthcare costs, cost-of-living increases and the population's longer life expectancies all add to extra expenses that place more burden on your retirement income.
I have addressed why an annuity may be a good choice for an investment.  Let me toss in a few thoughts on why it might not work in your particular situation: 
?  less liquidity available to you,
?  you may die early before the benefits have come into play,
?  the company you choose might default,
?  inflation may cause it to be less valuable,
?  you may lose the ability to invest in a worthwhile future product,
?  and due to fluctuations in rates the timing of the annuity may be less than desirable. 
Closing thought; an annuity aims to help ease the risk of investing and help stretch your funds to last through your lifetime.  It is designed to provide income no matter the condition of the market.
Most importantly: 
A TRUSTED FINANCIAL ADVISOR CAN HELP BALANCE YOUR INVESTMENT PORTFOLIO IN SUCH A WAY AS TO STRATEGIZE FUTURE PITFALLS.