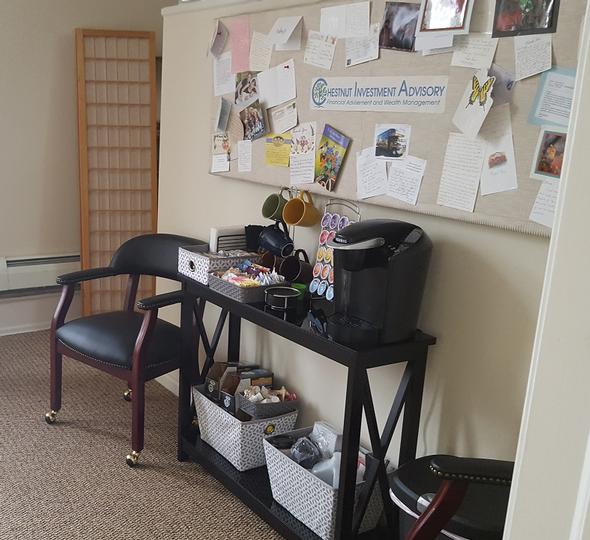 Chestnut Investment Advisory was established in 1988.  It is a financial advisement and wealth management firm.  At the time, George Toth's - the RIA (Registered Investment Advisor) application was completed as Pennsylvania requires all those who hold themselves out to be financial planners for fees.  Chestnut Investment Advisory's predecessor was GT Financial and Money Management.  In fact, this firm was the bridge between American Express Financial Advisors, where George spent four and a half years of training and apprenticeship.  In 1993, after four years of study and testing, the Certified Financial Planner - CFP® license was granted to George Toth.                                                                   
The firm is dedicated to the Financial Planning Process and the creation of an Investment Policy Strategy.  These two are separate, unbundled activities.  In addition, in all planning, the tax effects of any step is considered as a vital part of the process.  The approach to any question starts from the comprehensive and moves to the particular. No stone is unturned because, under any one, there could be the missing ingredient for an answer or questions, for more study.  This is called due diligence.  Other key principles are integrity, fairness, objectivity, competence, confidentiality and professionalism.
Fairness implies disclosure of conflicts of interest (COI).  There are conflicts of interest everywhere.  It is important not only in the obvious area of compensation, it is equally important in how investment advisory efforts are carried out and monitored.  Each principle implies and carries obligations for proper actions.
There are a variety of services offered at Chestnut Investment Advisory to our clients.  Fees start with simple hourly rates expanding to multi-step fee only financial planning and ending in investment policy development and asset management.  Financial advisement and investment services are independent of the other, so the client knows exactly what is going on and what is included in the fee.