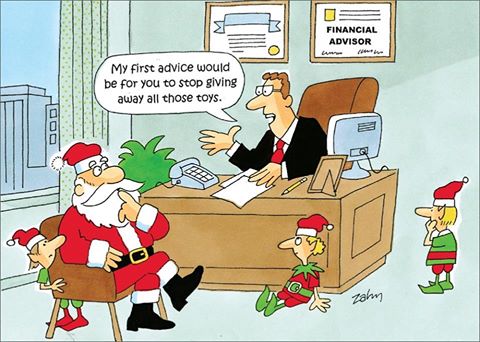 I will explain the fundamental issues upon which our relationship is based, how an advisor is compensated for service, and list a partial explanation of the benefits for each category.
1. Background:  I, George Toth have been in this business for more than 30 years, and intend to stay in it for the long haul - at least 15 more years. I am registered, certified, and required to complete continuing education along with periodic testing. I work and train harder so you can be sure I'm doing everything possible to provide top-notch service, as well as wisdom.
2. Approach: Our process is specifically crafted to allow us to provide consistent monitoring, make adjustments and recommendations, and "follow" you like few others do. Key to this is that we are alert. We do not make "pie-in-the-sky" promises about results. We are driven by YOUR goals and provide appropriate advice to address them within your stated RISK TOLERANCE dependent upon market conditions and thoroughly based on a humanistic and analytical bearing. This is founded completely on our understanding of the WHOLE you. If your interests change - you must tell us!
3. Implementation: We walk the walk, and this is the hardest part of the investment process. Our methodical and reliable procedures and internal measures ensure that we can answer any question about your finances at virtually a moment's notice. Think this is just lip service? We have many client recommendations, and are happy to share them! Most important to this is "know thyself".  Are you comfortable delegating financial planning and investment responsibility or do you just think you are?
4. Conclusion: You will be better off as a result of working with us, as compared to doing it yourself or using another advisor because we closely follow the Certified Financial Planner Board of Standards, Inc. Code of Ethics and Professional Responsibility. This document is available on their web site.  These principles and rules requires us to behave confidentially, with due diligence, objectivity, independence from influence, integrity and competence among other proscription,ms to protect our clients in every way possible.  Finally, out of over 300,000 financial advisors in the U.S., less than half of those are Certified Financial Planners! [1]
While it would be nice for you to like us, we don't need to be your friends. We may not always agree on how to accomplish a goal or task, and that's OK. What matters is that we are paying attention and having the conversation with you. We cannot guarantee results and, ultimately you decide what's right for you, but we're with you every step of the way.
[1] Several studies point to this conclusion. See example: Keller, Kevin R., Financial Advisor Magazine, "Restoring Trust In The CFP Mark" Web. April 8, 2009.
Client Fee Structure Options Offered at Chestnut Investment Advisory:
FINRA
(Financial Industry Regulation Authority)  According to FINRA, a client includes a person (who is not a broker or dealer) who opens a brokerage account at a broker-dealer, or purchases a security for which the broker-dealer receives or will receive, directly or indirectly, compensation even though the security is held at an issuer, the issuer's affiliate or a custodial agent, and is dictated by such issuer or custodian. We want to meet with you at least annually to update any personal information that may have changed, and review your evolving personal situation.
Here at Chestnut Investment Advisory, our custodial agent is Triad Advisors, LLC.  This partnership gives us access to a full-service wealth management platform, allowing us to provide you with truly objective financial guidance.  Headquartered in Atlanta, GA, Triad is an independent advisory and brokerage.  As a boutique firm, Triad can provide the most flexible, non-proprietary wealth management platform in the industry with unmatched products, services and support.  Through Ladenburg Thalmann and Fidelity Investments,  we can leverage the resources and support from two of the most influential and respected financial services firms in the industry.  Ladenburg Thalmann was founded in 1876 and became a member of the NYSE in 1879.  They were one of the few firms to prosper during the Great Depression, financing the growth of American industry.  Established in 1983, Fidelity provides trade executions, custody and clearing of your assets and account services.  They service millions of accounts.  Triad and Fidelity are both members of SIPC (Securities Investor Protection Corporation created in 1970 to protect customers of member broker/dealers.
Assets Under Management
The assets that the investment company manages on behalf of the client, and for which it receives compensation as a percentage of assets. We want to meet with you at least quarterly, or more frequently as your portfolio requires, to discuss the characteristics of the account.
Fixed Fee
The client is paying a fixed annual advisory fee, or hourly fee, for all work performed. This client is typically very well versed about investing and risk management and uses us as a sounding board, checking market conditions, etc. All implementation is handled by the client, and funds are under their (or their custodian's) complete control. Most meet with us monthly, although we only require it semiannually.
We can help you meet your future goals, safely, securely, at your own comfort level.  Go to our web site www.regardingyourmoney.com and fill out the 1 Hour Financial Manager and make a complimentary appointment to discuss your options.