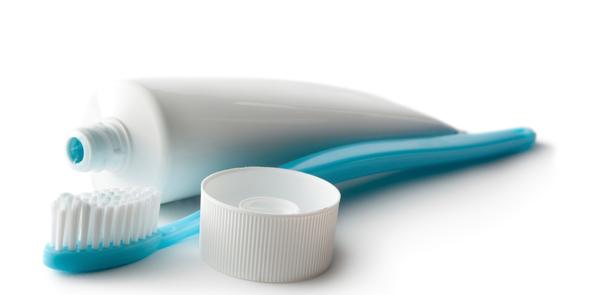 We Are a Two Toothpaste Family!
Jensen and I have agreed to disagree about toothpaste – she has hers and I have mine.  Except hers is out because it matches the bathroom, mine is hidden in the linen closet. No troubles.
When we were newlyweds, we had separate bank accounts too.  She didn't want to do Wills, POA's, an Advance Medical Directive, nor a Living Will.  Of course, today, we have solved the larger issues, so the toothpaste is a lower priority.
What about your family's goals and priorities?  What do you want to attain with your money?  A recent Consumer Federation of America survey of 1,000 people again shows the financial illiteracy and bafflement of the public.  Fifty percent have no idea of their net worth, 40% believed that savings was the way to turn income into wealth; about 10% felt a lottery win was the "right" means to financial independence. (Perhaps they were kidding the surveyor!)  And a little more felt they could not accumulate a million dollars toward their retirement goals.
This last statement is a misconception, a big mistake.  Consider this:  if your working life is 40 years from 21 -62 years and you earn an average of $50,000/year, MFJ, you have already generated $2,ooo,ooo.  Remove the tax Medusa and then reduce this amount by necessary expenses. What do you have left?  What do you have to show for your efforts?
The key to real choices is having a functioning money management process, the cornerstone of which is a genuine budget.  Insanity?  Remember the definition of insanity is repeatedly doing the same thing and expecting a different outcome.  "Things" don't come into existence except with a goal-setting process.  Inspiration is 99% perspiration.

The MEGO - my eyes glazing over - is happening, I can tell.  By continuously paying yourself first, you are getting to your goal one dollar at a time.  I don't think anyone can know the outcome of their plan; like the saying goes, "life comes along and you are lying on your back."  Realistic choices, however, can be made within the plan's framework.  I know that attaining education and retirement goals is important.  Yet, consumption mostly wins over savings.  Are we hardwired to spend versus save?  Fail to plan, plan to fail.  (And that's OK too – just don't squeeze the toothpaste to hard in the end.)                                             
George Toth AIF, CFP, CIMC